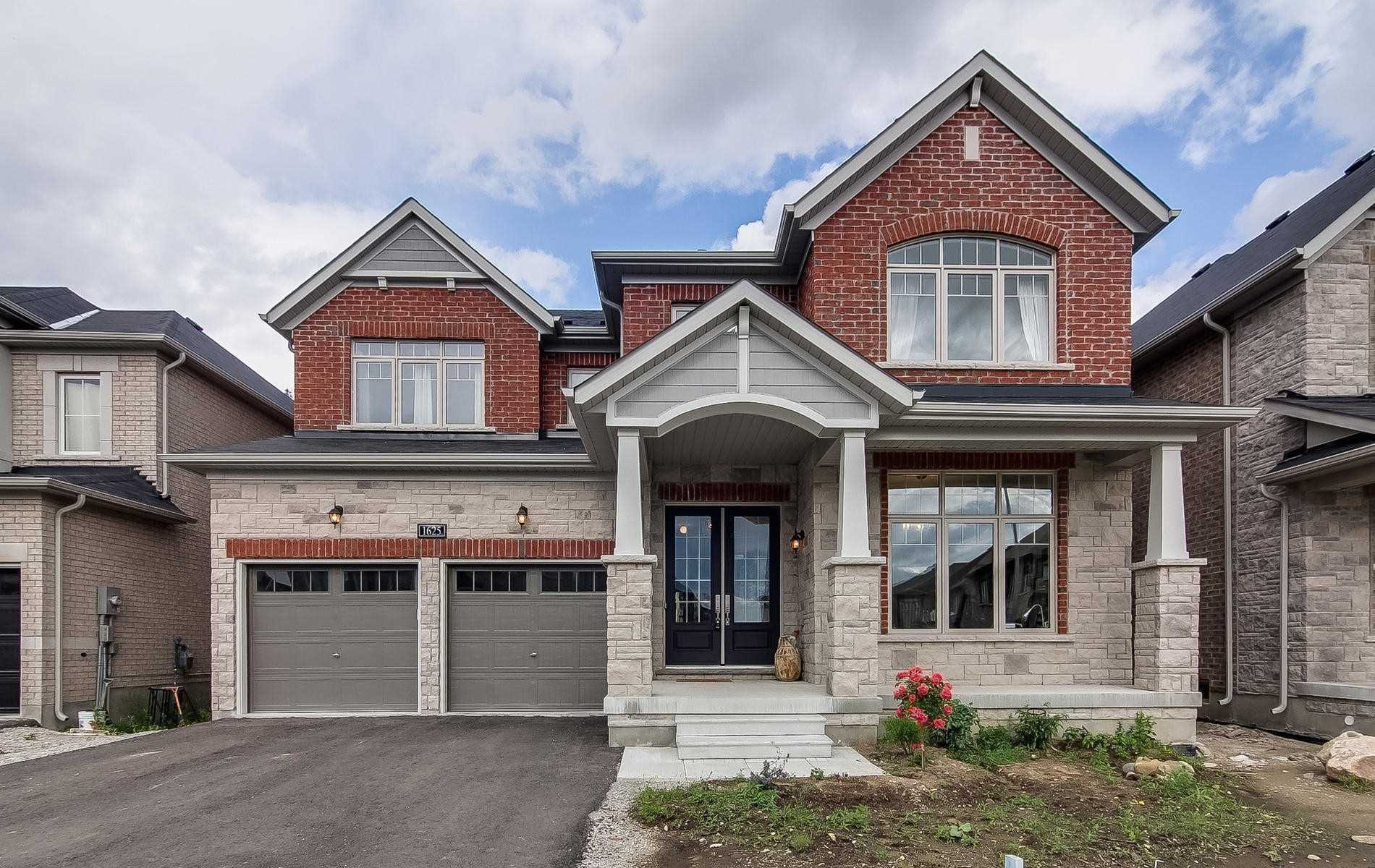 1625 Emberton Way, Innisfil Stunning 3yr detached home situated on a premium ravine lot backing onto green space.
Over 3700 sqft with a practical layout
4 spacious bedrooms
4 bathrooms
Full look-out basement, which can easily be converted to a walkout
10 " & smooth ceiling on the main floor
many more upgrades throughout
Steps from the lakeshore, golf course, park & go station. Very close to all amenities and great schools. 10 min drive to Highway 400. $80,000 premium & $160,000 upgrades.
Call me today to start looking for your new home!
Nestled on the picturesque shores of beautiful Lake Simcoe, the enchanting town of Innisfil, Ontario, and its glorious neighbourhoods exudes an air of undeniable glamour. Surrounded by rolling hills and lush greenery, this hidden gem is a sanctuary for those seeking a respite from the bustling city life.
As you enter Innisfil, you are immediately captivated by its mesmerizing beauty. A charming blend of modernity and heritage, the town's stunning architecture showcases elaborate Victorian-style homes, elegant cottages, and magnificent waterfront properties that epitomize luxury living. Each street radiates a timeless charm, with manicured lawns and vibrant flower gardens adorning the sidewalks.
Driving along the sparkling shores of Lake Simcoe, you are treated to breathtaking vistas of crystal-clear waters glistening under the warm embrace of the sun. The lake's calm surface beckons you to embark on a glamorous adventure, from indulging in exhilarating water sports to enjoying a leisurely boat ride while sipping on a glass of champagne.
Innisfil's vibrant cultural scene adds an extra layer of grandeur to its already dazzling allure. It's renowned theatres and art galleries showcase world-class performances, evoking a sense of elegance and sophistication. The town also hosts a myriad of glamorous events throughout the year, from glamorous galas to exclusive art exhibitions, drawing in an eclectic mix of artists, celebrities, and tastemakers.
Luxury truly knows no bounds in Innisfil, with its prestigious golf courses that boast immaculately manicured fairways and challenging holes designed to test even the most accomplished golfers. The lush green landscapes and panoramic views that greet you at each tee are nothing short of mesmerizing, providing an unparalleled golfing experience in an idyllic setting.
Embarking on a shopping spree in Innisfil is an experience fit for a glamourous fashionista. Its upscale boutiques and chic designer stores offer the latest trends and couture creations, allowing you to indulge in a world of opulence and style. After an exciting day of retail therapy, you can savour delectable gourmet cuisine at award-winning restaurants that effortlessly fuse flavours from around the world, tantalizing even the most discerning palate.
Innisfil's sophisticated charm extends to its warm and welcoming community, where residents embody an elegance that is grounded in genuine kindness and hospitality. Whether strolling along the charming streets or engaging in delightful conversations with locals, you are met with a sense of genuine warmth and a true appreciation for the finer things in life.
With its stunning natural beauty, glamorous amenities, and vibrant cultural scene, Innisfil is a haven for those seeking a luxurious escape. Whether you are looking to indulge in outdoor adventures, immerse yourself in cultural experiences, or simply relax in the lap of luxury, this enchanting town offers it all. Innisfil is a place where glamour and tranquillity come together, creating an extraordinary destination that will captivate and delight any visitor.
DON'T FORGET TO VISIT THE BEACH!
Innisfil Beach is the perfect destination for anyone seeking a fun and relaxing outdoor experience. Whether you prefer to laze in the sun, swim in the refreshing waters of Lake Simcoe, or be more active, there's something here for everyone. Rent a paddleboat or kayak and explore the scenic lake, or take a stroll or bike along the nature trails. Enjoy a picnic with loved ones, play beach volleyball or frisbee, fish, or attend one of the park's many events held throughout the summer. The area also features a playground and other recreational facilities, while nature enthusiasts can take a guided walk and learn about the local plant and animal species. Innisfil Beach is the ultimate outdoor getaway and offers endless opportunities for outdoor fun and relaxation.
1625 Emberton Way, Innisfil