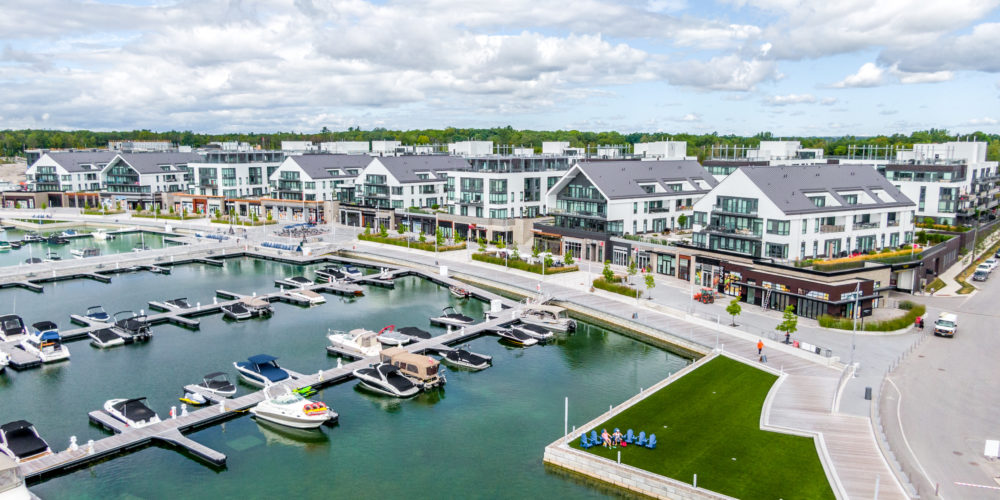 Now Selling on MLS – #N5427225
Friday Harbour
Sold in 1 day for  $849,999 !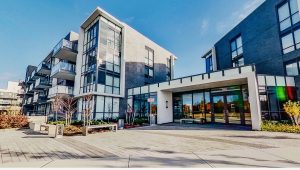 Welcome to unit 203 at 375 Sea Ray Ave
The Aquarius
Nestled behind the prestigious Lake Club, away from the motion and flow along the Marina Village promenade, Aquarius combines the tranquillity of an exclusive vacation retreat with the convenience of amenity-rich living. From the expansive courtyard pool and other Aquarius Centre comforts to all the great eateries and recreational facilities in the nearby Lake Club, Aquarius is almost an island unto itself.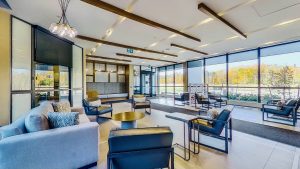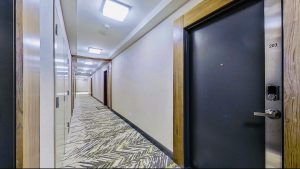 This executive 2 bedroom and 2 bathroom Aura residence encompasses what all discerning buyers desire. This sun-filled home offers an abundance of large windows that are energizing and add a sense of warmth and comfort.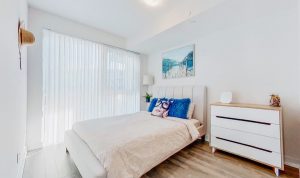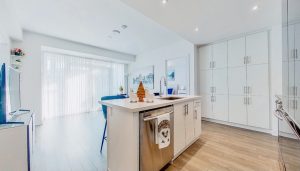 .
The Beautiful and Modern 805 sq ft Aura Condo has a layout designed with convenience in mind. The kitchen showcases white cabinets, stainless steel appliances, quartz countertops, large center island with a breakfast bar counter. It offers an overview of the spacious living space and a walkout to the stunning terrace overlooking a swimming pool and marina. Bedrooms are conveniently located on both sides of the living room to create privacy for all family members.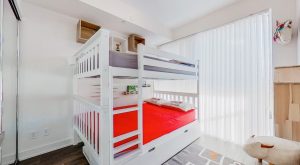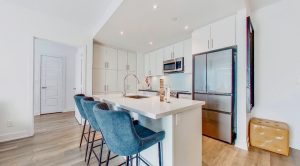 When leaving your astonishing condo you are entering Friday Harbour's exceptional waterside community that provides a one-of-a-kind experience for Homeowners of the Resort. Homeowners and their Guests have access to many exclusive benefits along with spectacularly designed state-of-the-art facilities.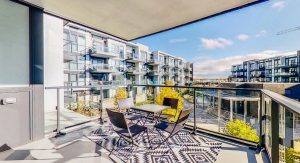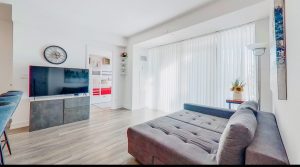 Lake Club is a Lakeside Luxury!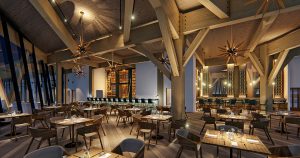 Members will have access to everything that comes with lakeside luxury: immense yourself in the outdoor pool overlooking the Marina, or relax in the hot tub. Work out at the Fitness Centre, play games with the kids, and end your evening off with a gourmet meal at the restaurant with full bar service and intimate seating.
You will be able to color all your days and nights with the Lake Club's vibrant spirit.
Beach Club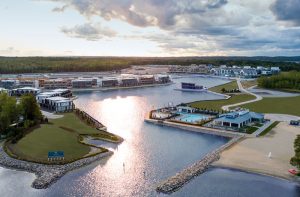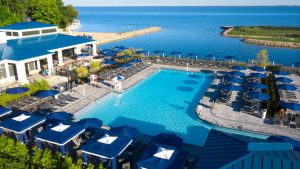 The Beach Club Pool is a place for Homeowners to relax and unwind with friends and family. With amazing views of Lake Simcoe, spend hot summer days poolside with food and beverage service right to your lounger. The kids are taken care of with the Splash Pad to keep them cool! End your time off at the pool with a meal from the Beach Club Restaurant. There is something everyone will enjoy!
FH Fresh
Resort – style living while the Resort takes care of you!
One of the luxuries of life at Friday Harbour Resort is feeling completely looked after. As a Homeowner, you'll enjoy exclusive access to our complete range of FH Fresh Home Services, including housekeeping, maintenance, landscaping and security. So all you'll have to worry about is having an incredible time.
Homeowners of Friday Harbour are always kept top of mind and have access to preferred rates for Memberships to the FH Marina and Nest Golf Club. Along with reduced Membership rates, all Homeowners receive seasonal recreation activity equipment complimentary and have the ability to book reservations in advance.
Preferred Membership rates
Complimentary Seasonal Recreation Equipment
10% Off Purchases at FH Fine Food
10% Off Food and Beverage Purchases at the FH Starbucks
10% Off at the Beach Club
Exclusive Homeowner Only Events
A home for your family in the most beautiful and luxurious community where every season is beautiful!