Creating an Outdoor Entertaining Area: Boosting Your Backyard Appeal
In recent years, the significance of outdoor living spaces has soared to new levels. People are seeking homes that offer the perfect blend of indoor comfort and outdoor enjoyment. As a result, creating an outdoor entertaining area has become a desirable feature for homeowners and a powerful selling point for real estate agents. Investing in a deck or patio space, along with a built-in grill or firepit, can significantly enhance the attractiveness of your backyard. Let's explore the process of turning your ordinary outdoor space into a captivating entertainment zone.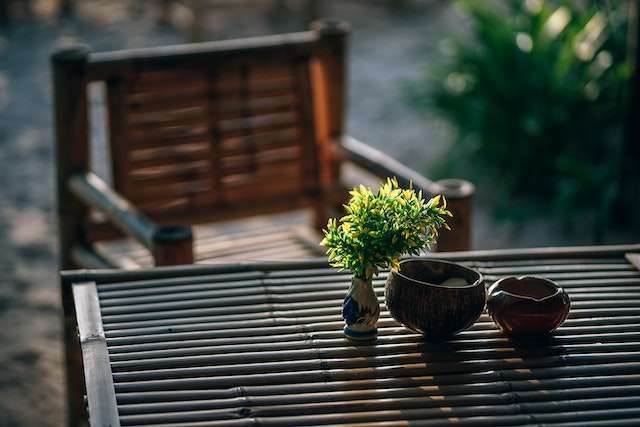 First and foremost, before diving into any construction or purchasing decisions, envision your ideal outdoor space. Consider how you would like to use the area, the kind of ambiance you are aiming for, and the practical aspects you wouldn't want to miss out on. This vision will serve as a guiding light throughout the entire process.
One of the fundamental elements of an outstanding outdoor entertaining area is a deck or patio space. These provide a platform for gathering, dining, and relaxing while integrating your indoors with the outdoors seamlessly. Both decks and patios have their own unique characteristics, so make sure to do some research and choose an option suitable for your needs, budget, and overall aesthetic preference.
You may also want to consider factors such as the size of your yard, maintenance requirements, and if your climate necessitates materials with higher resistance to the elements.
Once you have a solid foundation with your deck or patio, it's time to enhance the experience by incorporating a built-in grill or firepit. These additions create a focal point for social gatherings and lend an inviting atmosphere to your outdoor space. A built-in grill allows you to host barbecues and cookouts effortlessly, impressing your guests with your culinary skills. On the other hand, a firepit adds a cozy and enchanting touch, making chilly evenings delightful for everyone. The warmth and crackling flames create the perfect ambiance for bonding, storytelling, and making memories with loved ones.
During the decision-making process, it's important to bear in mind other elements that will contribute to the overall allure of your outdoor entertaining area. Lighting plays a crucial role, transforming the space during evenings and adding an enchanting feel. Consider installing pathway lights, fairy string lights, or even solar-powered fixtures to brighten up your backyard. Landscaping and greenery can also infuse your outdoor space with natural beauty and a sense of serenity. Strategically planting trees, shrubs, and flowers can provide shade, privacy, and a pop of colour to your outdoor area.
Furniture selection is another key consideration when designing your outdoor entertainment space. Choose comfortable and durable pieces that can withstand the elements and provide ample seating for guests. Options such as outdoor sofas, chairs, dining sets, and loungers can create a cozy and inviting atmosphere for relaxation and socializing.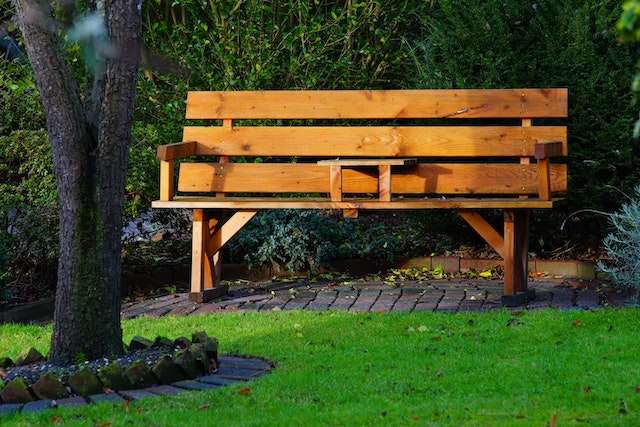 Furthermore, don't forget to incorporate elements of personal style and design. Select colours, patterns, and materials that align with your taste and create a cohesive look throughout your outdoor space. Adding decorative elements such as throw pillows, outdoor rugs, and decorative accents can also enhance the visual appeal and make the space feel more personalized.
Finally, incorporating entertainment features such as an outdoor sound system, a projector for outdoor movies, or even a pool or hot tub can elevate your outdoor entertaining space to the next level. These additions can provide endless hours of enjoyment and create a space that is perfect for hosting parties, gatherings, or simply enjoying quality time with family and friends.
In conclusion, designing a functional and inviting outdoor entertaining space involves considering factors such as the layout, materials, lighting, landscaping, furniture, and entertainment features. By carefully planning and incorporating these elements, you can create a beautiful and versatile space that is perfect for hosting memorable gatherings and enjoying outdoor living.