Thornhill, situated in the southern part of the city of Vaughan, Ontario, is a vibrant and thriving community that offers a wonderful quality of life. Its close proximity to Toronto and its own unique amenities make it an attractive place to live for families, professionals, and retirees alike.
One of the key features of Thornhill is its exceptional education system. The community is home to several top-ranked public and private schools, offering residents a wide range of options for their children's education. The schools consistently achieve high academic standards and provide enriching extracurricular programs, ensuring that students receive a well-rounded education.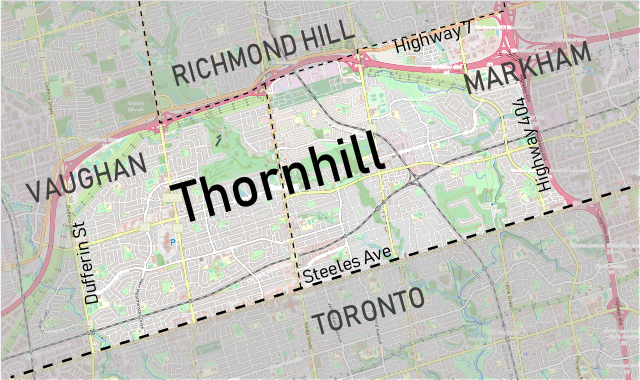 Another appealing aspect of Thornhill is the abundance of parks and green spaces throughout the area. Citizens can enjoy the outdoors and stay active with access to numerous parks, trails, and recreational facilities. From small neighbourhood parks to larger community spaces, there is always somewhere to go for a walk, have a picnic, or play sports with friends and family.
Transportation options in Thornhill are also convenient and easily accessible. The community is well-connected to the Greater Toronto Area through public transit, including bus routes and subway stations. This makes commuting to and from Thornhill a breeze, ensuring that residents can enjoy all the amenities and employment opportunities in the surrounding areas with ease.
Aside from its excellent schools, green spaces, and transportation options, Thornhill also offers a diverse range of shops, restaurants, and entertainment options. Promenade Mall is a popular shopping destination that serves as a hub for retail therapy and dining experiences. The Thornhill Community Centre is a vibrant hub for recreational activities, fitness classes, and social gatherings.
In addition to its existing attractions and amenities, Thornhill is also slated for ongoing development and growth. The recently approved Thornhill Secondary Plan aims to enhance the community's livability and walkability by promoting mixed-use development, increased density, and the creation of more public spaces.
Moreover, Thornhill is home to a diverse population, including significant Jewish, Italian, and Iranian communities. This diversity is reflected in an array of cultural events and celebrations throughout the year, including the Thornhill Festival and the Chanukah Wonderland.
Overall, Thornhill is a desirable place to live that combines the benefits of suburban living with the convenience of urban amenities. Its outstanding schools, abundance of parks, and easy access to transportation make it an ideal choice for families and individuals looking to enjoy a comfortable and fulfilling lifestyle. Whether it's for education, recreation, or proximity to the city, Thornhill is a community that truly has it all.
Thornhill is a welcoming and diverse neighbourhood that offers a high quality of life for its residents. Its excellent schools, convenient transportation, abundant green spaces, and diverse amenities make it a desirable place to call home.