Burlington is a picturesque city that captures the heart with its serene and calming environment. The city boasts of a beautiful shoreline along Lake Ontario that offers breathtaking views that are perfect for nature lovers. With its mix of small-town charm and urban lifestyle, Burlington has become a highly desirable place to settle in.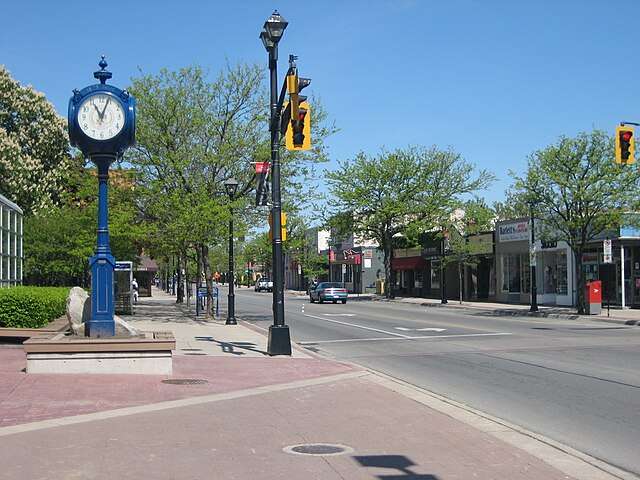 The city is renowned for its excellent schools, which are among some of the best in the country. Parents are assured that their children receive a top-notch education, which sets them up for success in their future endeavours. Alongside this, there are various community facilities that are readily available, such as sports centers, libraries, and recreational areas, to cater to the diverse interests of residents.
Burlington is a city that is committed to providing a high quality of life for its inhabitants. This is evident in the numerous parks located throughout the city, which offer a relaxing environment for residents to unwind, exercise, and have fun. These parks also offer access to various community activities such as sports, events and concerts, which promote social interaction and a sense of community.
The downtown area is vibrant, offering an array of restaurants, galleries, shops, and entertainment options. It's a great place for families and individuals to shop, socialize, or enjoy a night out with friends.
Burlington is a city that has an excellent blend of natural beauty,  friendly neighbourhoods, great amenities, and a high standard of living. It's no wonder that many people have chosen to call this city their home.
In addition to its natural beauty and community offerings, Burlington also has a strong economy that provides opportunities for its residents. The city is home to a diverse range of industries, including manufacturing, healthcare, technology, and finance. This means that residents have access to a wide range of jobs and career opportunities.
The transportation system in Burlington, Ontario, is also well-developed, making it easy for residents to commute within the city or to nearby cities such as Toronto or Hamilton. The city has a reliable public transportation system, including buses and trains, as well as well-maintained roads for those who prefer to drive. Burlington is also conveniently located near major highways and has its own regional airport, making it easily accessible for travellers.
The city also places a strong emphasis on sustainability and environmental stewardship. Burlington has been recognized as one of Canada's Greenest Cities, with initiatives in place to protect and preserve its natural resources. The city has invested in green infrastructure, implemented energy-efficient practices, and encouraged residents to adopt sustainable lifestyles.
Overall, Burlington offers a high quality of life for its residents. It balances the tranquillity of nature with the convenience of urban amenities, creating a truly unique and inviting community. Whether you're looking for a place to raise a family, start a career, or simply enjoy a peaceful and fulfilling life, Burlington has something to offer everyone.
Images by: