The Beaches is one of the most beloved neighbourhoods in Toronto, brimming with a relaxed and serene vibe that makes it hard to resist. The area is characterized by its stunning natural beauty, with direct access to the picturesque waters of Lake Ontario, where visitors can spend hours lounging on the beach, swimming, or kayaking.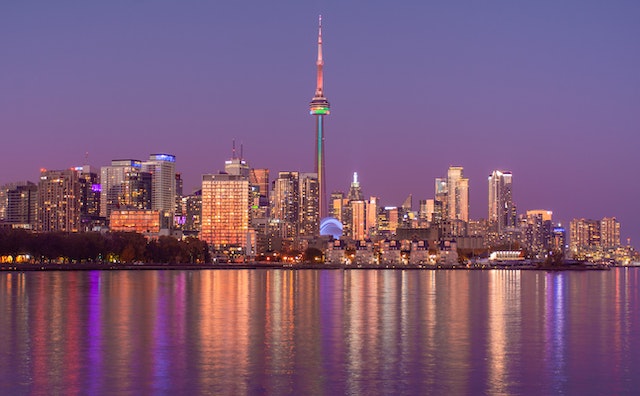 The Beaches also boasts a long and lively boardwalk that has become a popular venue for joggers, cyclists, and rollerbladers, offering incredible views of the lake and the skyline of downtown Toronto.
One of the main attractions of The Beaches is its eclectic mix of Victorian and Edwardian architecture, which has been carefully preserved and restored to retain the area's distinctive charm. Visitors can take a leisurely stroll through the tree-lined streets and admire the myriad of beautiful homes, many of which have been converted into trendy restaurants, cafes, and shops. The area is also home to several parks, including Kew Gardens, which features an enchanting labyrinth, a beautiful fountain, and a vast rose garden.
When it comes to dining, The Beaches has it all, from casual cafes and bistros to upscale restaurants. Visitors can indulge in a variety of international cuisines, including Italian, Thai, Greek, Caribbean, and more. Among the area's must-try eateries are The Big Carrot, a beloved natural food store that also sells delicious organic meals, and The Greenhouse Juice Co., where you can enjoy healthy and refreshing smoothies and juices.
In addition to all of the above, The Beaches hosts many exciting events and festivals throughout the year, including the Beaches International Jazz Festival, which attracts music lovers from all over the world. The neighbourhood also offers plenty of shopping opportunities, including trendy boutiques, antique stores, and artisanal markets.
All in all, The Beaches is a charming and dynamic neighbourhood that offers something for everyone. Whether you're looking to relax, explore, dine, or shop, you're sure to have a great time in this beautiful corner of Toronto.
Attribution: The Beaches Image – Vlad Podvorny