Little Italy, Toronto neighbourhood known for its lively and vibrant cultural scene. Situated on College Street, this area is the hub of Italian culture in the city. The streets are lined with charming, family-owned Italian restaurants, cafes, and gelato shops.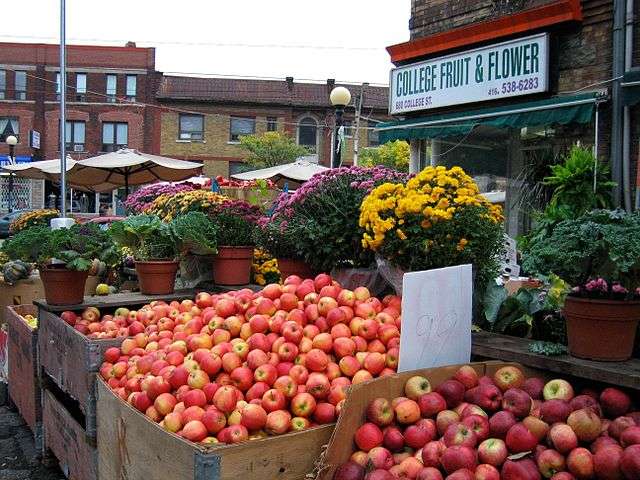 Little Italy is a popular destination for locals and tourists alike, who come to experience the authentic flavours and hospitality of Italy. The neighbourhood's Italian heritage is reflected in its culinary offerings, ranging from traditional pasta dishes like spaghetti carbonara and lasagna to delicious pizza topped with fresh ingredients. The restaurants in Little Italy pride themselves on using high-quality ingredients, often sourced directly from Italy, to create flavours that transport diners to the cobblestone streets of Rome or the canals of Venice.
Besides the delicious food, Little Italy is also a great place to immerse yourself in Italian culture and tradition. The annual Italian Street Festival, known as Taste of Little Italy, is a highlight of the neighbourhood. This event brings together locals and visitors for a weekend of live music, street performances, and, of course, delectable Italian cuisine. The festival showcases the pride and passion of the Italian community, creating an atmosphere of celebration and unity.
Walking down the streets of Little Italy, you'll notice the colourful outdoor patios that spill onto the sidewalks, inviting passersby to stop and enjoy a cup of espresso or a glass of wine. The warm and welcoming ambiance, coupled with the mouthwatering aromas of freshly baked bread and simmering sauces, creates an irresistible allure.
Beyond the culinary scene, Little Italy also offers a variety of shops and boutiques where you can find Italian delicacies, imported goods, and stylish fashion items. As you wander through the area, you'll also come across several art galleries that showcase the works of Italian-Canadian artists, further adding to the cultural richness of the neighbourhood.
Whether you're a fan of Italian cuisine, a lover of art, or simply looking to experience a lively and vibrant community, Little Italy is a must-visit destination in Toronto. Its authentic and enticing offerings will leave you wanting to return again and again to savour the flavours, immerse yourself in the culture, and feel the welcoming embrace of the Italian community.
So, if you're planning a trip to Toronto, don't miss out on the opportunity to explore this charming neighbourhood. Whether you're looking for a romantic dinner with your partner or a fun night out with friends, Little Italy has something for everyone. And if you're lucky enough to visit during the Taste of Little Italy festival, get ready for a weekend of unforgettable experiences that will leave you with lasting memories of the vibrant Italian culture in Toronto.
Images By: