Westmount London boasts a wide range of amenities, in addition to its tree-lined streets and upscale homes, that make it a highly sought-after neighbourhood. The community takes great pride in its beautiful parks, which provide residents with ample opportunities for outdoor activities and relaxation. Whether it's taking a scenic walk through the grand Westmount Park or enjoying a picnic with friends and family, residents of Westmount can always find a peaceful spot to escape the hustle and bustle of city life.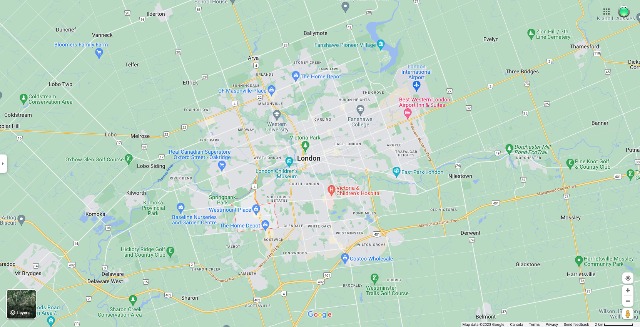 One of the highlights of living in Westmount is the availability of top-rated schools within the neighbourhood. Families with children have the peace of mind of knowing that their little ones can attend excellent educational institutions that prioritize academic excellence and personal development. These schools offer a supportive and nurturing environment, ensuring that students receive a well-rounded education that sets them up for success in the future.
Apart from the natural beauty and education options, Westmount also offers a vibrant social scene. The neighbourhood is home to a plethora of trendy cafes, boutique shops, and gourmet restaurants that cater to all preferences. Whether it's enjoying a cup of artisanal coffee, exploring unique fashion finds, or indulging in a delightful meal, residents of Westmount have an array of options right at their doorstep. This lively atmosphere creates a sense of community and encourages residents to connect with their neighbours and make lasting friendships.
Another advantage of living in Westmount is its convenient location. Situated in London, it provides easy access to all the amenities and attractions the city has to offer. Residents can quickly commute to the downtown core for work or leisure activities. Additionally, the proximity to major transportation routes ensures that travel to other parts of the city or beyond is a breeze.
It's no surprise that Westmount continues to be a popular choice for individuals and families looking for a peaceful yet vibrant place to call home. With its tree-lined streets, upscale homes, beautiful parks, top-rated schools, vibrant social scene, and convenient location, Westmount truly offers the best of both worlds.
Whether you're a young professional, a growing family, or a retiree looking for a peaceful place to settle down, Westmount has something for everyone. Residents of this neighbourhood enjoy a high quality of life and access to a diverse range of amenities that make their everyday living comfortable and enjoyable. From well-maintained parks to top-rated schools, Westmount provides a safe, vibrant, and community-oriented environment where individuals, couples, and families can thrive. So, whether you're looking for a quiet retreat or a place to build lasting memories with your loved ones, consider Westmount as your next home.
"Westmount is a neighbourhood in the southwest part of London, Ontario, Canada. As of the 2016 Canadian census, the population of Westmount is 18,985 (2016).[1] The top five ethnic origins (in order) are English, Scottish, Canadian, Irish, and German.[2] The average household income for the neighbourhood is $98,850, one of the highest in the city [3]. However, employment levels are down in comparison with the city. The top three occupations of Westmount residents are Sales and Service occupations, Business & Finance, and Administration."
Images by: