Guelph, located in southwestern Ontario, is a charming city that offers residents and visitors a strong sense of community and a high quality of life. The city is filled with numerous parks, including the picturesque Victoria Park, which is a favourite spot for joggers, dog walkers, and families to enjoy the great outdoors.
Guelph is known for its beautiful historic architecture, which is evident in landmarks such as the stone-based Church of Our Lady Immaculate and the stunning Basilica of Our Lady Immaculate. Visitors can take guided tours of these impressive structures and learn about their rich history.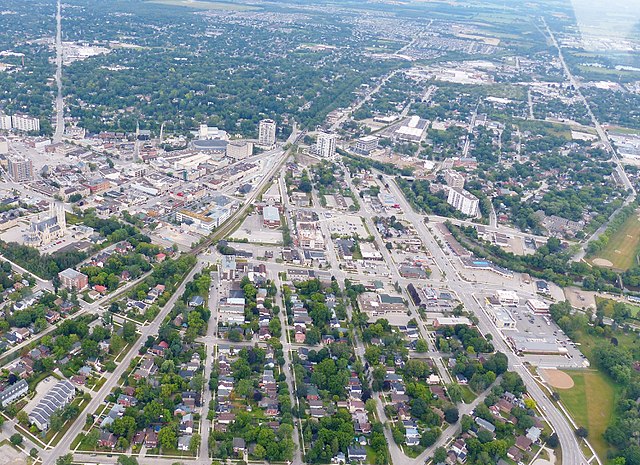 The downtown area of Guelph is lively and charming, with a mix of independent shops, restaurants, and cultural venues. The River Run Centre, a performing arts centre, hosts a variety of concerts, plays, and dance performances throughout the year. The city also holds an annual arts festival, the Guelph Jazz Festival, which draws visitors from all over North American neighbourhoods.
Additionally, Guelph is home to the University of Guelph, a prestigious institution that attracts students from around the world. The university adds to the city's vibrant atmosphere and provides opportunities for cultural and intellectual enrichment.
The city also boasts a strong economy with a diverse range of industries, including agriculture, manufacturing, and technology. Many residents find fulfilling employment opportunities in Guelph, contributing to the overall high quality of life in the area.
Guelph is also known for its commitment to environmental sustainability. The city has implemented various initiatives to reduce waste, conserve energy, and promote green practices. This commitment to sustainability aligns with the city's natural surroundings and adds to its overall appeal.
For those who enjoy outdoor activities, Guelph offers plenty of options. In addition to the numerous parks, there are also trails for hiking and cycling, as well as nearby conservation areas and natural spaces to explore. The city is also home to the Guelph Lake Conservation Area, which offers opportunities for swimming, boating, and fishing.
Overall, Guelph is a city that offers a little something for everyone. Whether you are looking for a tight-knit community, opportunities for recreation and outdoor activities, or a cultural and historical experience, Guelph has it all. It's no wonder that it continues to attract residents and visitors year after year.
Images By: