Hespeler is a picturesque neighbourhood located in Cambridge that is perfect for those looking for a relaxed and peaceful lifestyle. The historic downtown area is filled with charming shops, cozy cafes, and restaurants, making it a great place to spend an afternoon or evening. Several parks, including Forbes Park and Memorial Park, offer plenty of green spaces and outdoor activities for all ages. The local schools are highly rated, ensuring children have access to quality education. Living in Hespeler is an excellent choice for those who want to escape the hustle and bustle of the city while still having easy access to modern amenities and convenient transportation options.
In addition to its peaceful atmosphere, Hespeler also offers a close-knit community feel. Residents often participate in local events and festivals, fostering a sense of belonging and connection. The neighbourhood is known for its beautiful architecture, with many well-preserved heritage homes and buildings adding to the area's charm.
For nature enthusiasts, Hespeler is situated near the picturesque Grand River, offering boating, fishing, and hiking opportunities along its scenic trails. The nearby Shades Mills Conservation Area is a popular spot for outdoor activities such as camping, swimming, and birdwatching.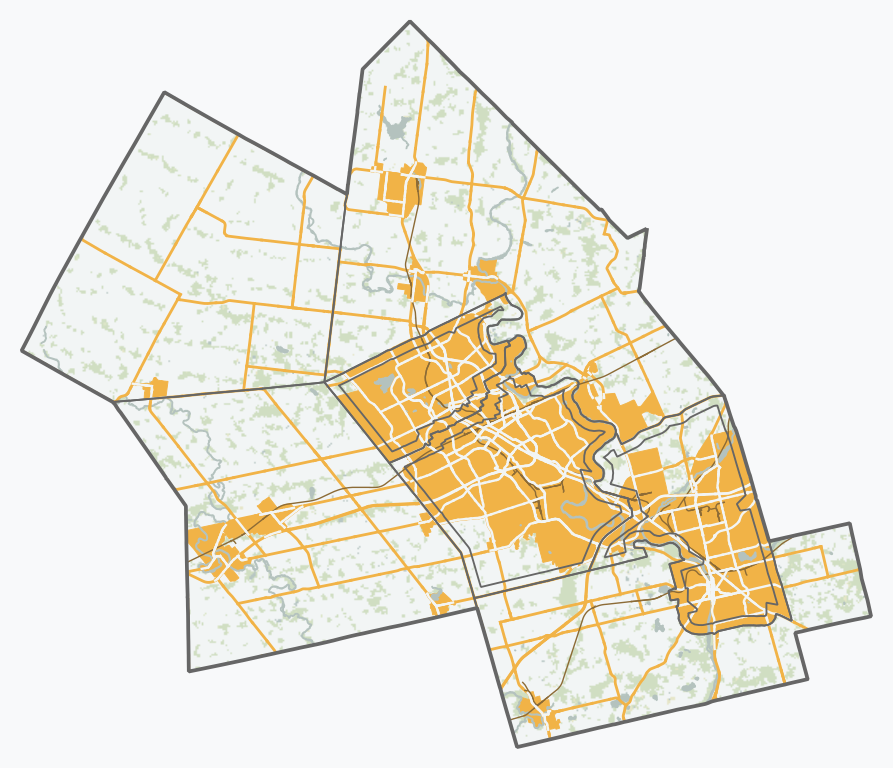 Hespeler is also conveniently located near major highways, making it an ideal location for commuters. The neighbouring city of Kitchener is just a short drive away, providing access to even more amenities and employment opportunities.
With its combination of natural beauty, historic charm, and peaceful lifestyle, Hespeler is truly a hidden gem in Cambridge. Whether you're seeking a relaxing retirement or a family-friendly community, this neighbourhood has something to offer everyone.
Whether you're strolling through the downtown area, exploring the parks, or enjoying the natural beauty of the Grand River, Hespeler offers a serene and picturesque backdrop for daily activities. The community spirit and sense of belonging make it a welcoming place to call home.
Hespeler's historic architecture is a testament to its rich heritage, with beautifully restored buildings and homes lining the streets. The Hespeler Heritage Center celebrates the neighbourhood's history and is a must-visit for residents and visitors alike.
For those who enjoy being active and spending time outdoors, Hespeler has plenty to offer. Forbes Park is a favourite among families with its playgrounds, sports fields, and picnic areas. Memorial Park hosts various events and festivals throughout the year, bringing the community together.
Hespeler's proximity to the Grand River provides countless opportunities for outdoor enthusiasts. Boating and fishing are popular activities, and the surrounding trails offer scenic hiking and biking routes. The Shades Mills Conservation Area is a nature lover's paradise, with its sprawling green spaces and diverse wildlife.
The availability of quality schools ensures that families have access to excellent education options. The community's commitment to education is evident in its support for local schools and programs.
For those who work in surrounding cities or need to commute to other areas, Hespeler's convenient location near major highways makes travel a breeze. Whether you're heading to Kitchener for work or exploring the wider region, Hespeler's connectivity allows for easy access.
Overall, Hespeler offers a peaceful and relaxed lifestyle with a strong sense of community. Its beautiful surroundings, historic charm, and convenient location make it a desirable place to live. Whether you're looking to escape the city or simply want a welcoming community to call home, Hespeler has it all.
Images By: