Repairing or replacing any obvious exterior flaws, such as a cracked driveway or broken shutters, can make a significant difference in the overall curb appeal of your home. A clean and welcoming entrance will not only increase your home's curb appeal but also create a positive first impression for potential buyers. Adding seasonal decorations or potted plants can also add a personal touch and make your home feel more inviting. Remember that the exterior of your home is just as important as the interior, so investing in exterior improvements can pay off in the long run.
Consider Your Curb Appeal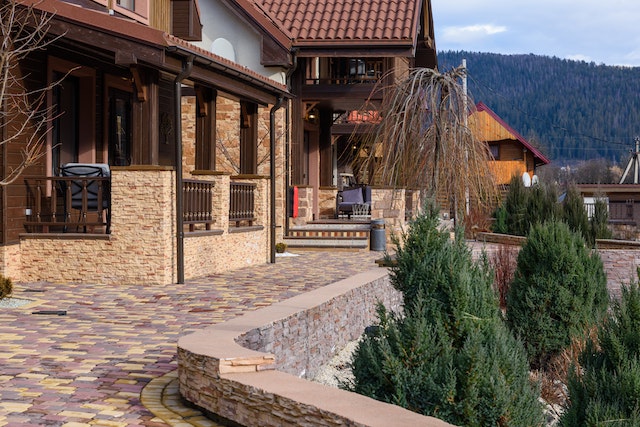 Updating your home's exterior with modern and trendy features can give it an updated and contemporary look. Consider adding elements such as a stylish front porch, a new garage door, or modern windows. These updates can instantly elevate the overall curb appeal of your home.
Another great way to enhance your home's exterior is by investing in outdoor living spaces. Create a cozy seating area on your front porch, or add a patio or deck in your backyard. These outdoor spaces not only add value but also provide a place for potential buyers to envision themselves living and enjoying their time outdoors.
Don't forget about the power of a fresh coat of paint. Repainting your home's exterior can instantly transform its appearance and make it look well-maintained. Choose a colour that complements the style and architecture of your home, but also consider using a colour that stands out and catches the eye.
Lastly, consider improving the lighting around your home. Installing outdoor lighting fixtures can not only enhance the safety and security of your property but also create a warm and welcoming ambiance. Use lighting strategically to highlight architectural features, pathways, or landscaping elements.
Remember, the goal is to make your home look attractive and inviting from the moment potential buyers arrive. By investing in curb appeal, you can greatly increase your home's perceived value and make a lasting impression.