Leaside, Toronto, provides numerous other attractions and amenities that make it an exceptionally desirable area for families to call home. In addition to its outstanding schools, recreational facilities, and abundant parks, one of the primary advantages of living in Leaside is its family-friendly community atmosphere.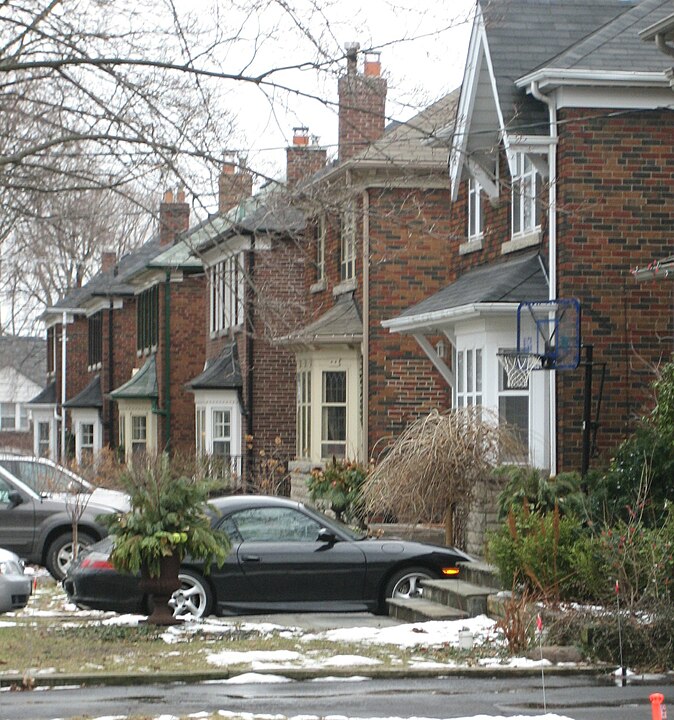 The neighbourhood boasts a strong sense of community spirit, with residents actively engaging in various events and activities throughout the year. The Leaside Community Centre is a central hub for local gatherings and offers a wide range of programs and classes for residents of all ages. It hosts sports leagues, fitness classes, arts and crafts, and even has a popular indoor swimming pool.
Another advantage of residing in Leaside is access to top-notch educational institutions. The neighbourhood is home to some of the best schools in the city, including public and private options. This means that families have a variety of choices when it comes to their children's education, ensuring that they receive a high-quality and well-rounded academic experience.
Additionally, Leaside offers an abundance of green spaces and parks, providing ample opportunities for outdoor activities and family outings. The neighbourhood features several well-maintained parks with playgrounds, sports fields, and picnic areas. The expansive Sunnybrook Park is nearby, offering vast green spaces, walking trails, a dog park, and even a horseback riding stable. With these options, families can easily enjoy nature and engage in recreational activities right in their own backyard.
Moreover, the neighbourhood offers a wide range of amenities for convenient daily living. Leaside is home to a variety of boutique shops, grocery stores, restaurants, and cafes, ensuring that residents have easy access to everything they need. The popular Leaside Village is a charming shopping district that offers a unique mix of local businesses, from clothing boutiques to specialty food stores.
Transportation options in Leaside are also plentiful, making it easy for families to navigate the city. The neighbourhood is well-connected to downtown Toronto and the rest of the city through several public transit routes, including bus lines and direct access to the Bayview Extension highway. This makes commuting and exploring other areas of Toronto a breeze.
Furthermore, Leaside is located in close proximity to some of Toronto's most popular attractions and cultural sites. Families can easily visit the bustling shopping district of Yonge and Eglinton, explore the vibrant neighbourhoods of downtown Toronto, or enjoy a day at the renowned Toronto Zoo. The neighbourhood's central location allows for easy access to these attractions, making it convenient for families to explore and experience all that Toronto has to offer.
Safety is another important factor for families, and Leaside is known for its low crime rates and overall safety. The neighbourhood is well-maintained and has a strong sense of community, which contributes to a secure and welcoming environment for families. Residents can feel confident knowing that they are living in a safe neighbourhood where they can raise their children without fear.
Additionally, Leaside is home to a variety of sports and recreational clubs, providing even more opportunities for families to engage in physical activities and pursue their interests. From soccer and baseball clubs to tennis and swimming programs, there are options for children of all ages and interests. This allows families to stay active and involved in the community, fostering a healthy and balanced lifestyle.
Overall, Leaside, Toronto, offers a unique combination of excellent schools, a strong sense of community, an abundance of parks and recreational facilities, convenient amenities, and proximity to popular attractions. These various factors make it a highly desirable area for families looking for a safe, vibrant, and family-friendly place to call home.
Images By: