Ancaster is located in the city of Hamilton, Ontario, Canada, on the Niagara Escarpment. It is a quaint, charming neighbourhood with a rich history that dates back to the 18th century. The area boasts excellent schools with high academic standards, making it a popular choice for families with children.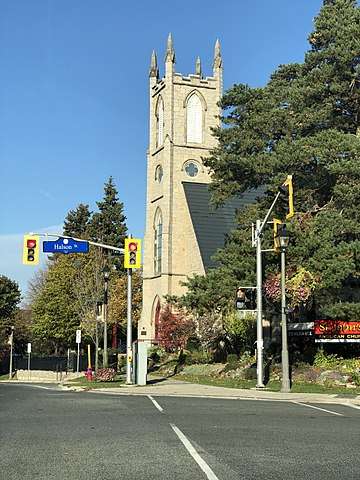 Ancaster is known for its stunning homes, which come in a variety of architectural styles, from Victorian to Georgian to modern. The tree-lined streets and winding roads are a testament to the neighbourhood's charm and beauty.
Outdoor enthusiasts will love the numerous parks and trails in the area. Ancaster is home to the Dundas Valley Conservation Area, which boasts over 40 kilometres of hiking trails through scenic woodlands, wetlands, and meadows. The area also has several golf courses and country clubs, including the Hamilton Golf and Country Club, which has hosted numerous Canadian Opens.
In addition, Ancaster has a vibrant community with various community events and festivals throughout the year. The Ancaster Heritage Days event, in particular, is a famous festival that celebrates the neighbourhood's history and culture.
Overall, Ancaster is an ideal neighbourhood for those seeking a peaceful, picturesque community with excellent schools, beautiful homes, and ample opportunities for outdoor recreation.
Whether you're a history enthusiast, nature lover, or simply someone looking for a peaceful place to call home, Ancaster has something to offer. Its rich history, stunning homes, and beautiful natural surroundings make it an extraordinary place to live. So if you're considering a move to Hamilton, Ontario, be sure to explore all that Ancaster has to offer.
You can explore the charming streets, visit the local shops and restaurants, and take in the beautiful natural surroundings. The area is also home to several historic sites, such as the Fieldcote Memorial Park and Museum, which showcases the history of Ancaster and its residents.
Overall, Ancaster is a hidden gem in the city of Hamilton that's well worth exploring. Whether you're a local or a visitor, you're sure to fall in love with the neighbourhood's unique charm and beauty.
Images By: