Port Credit, located in Mississauga, is a magnificent waterfront community that offers a unique blend of natural beauty, cultural richness, and a bustling atmosphere. Situated along the shores of Lake Ontario, this neighbourhood provides breathtaking views and a calm, soothing ambiance. Port Credit's charm lies in its picturesque setting and vibrant arts scene, making it a go-to destination for artists and art enthusiasts.
One of the highlights of Port Credit is its lively art scene. The neighbourhood is home to several art galleries and studios showcasing works by local and international artists. Visitors can explore these galleries and indulge in diverse artistic expressions, including paintings, sculptures, photography, and more. Additionally, art installations and public exhibitions can be found throughout the neighbourhood, adding an extra touch of creativity to its already vibrant atmosphere.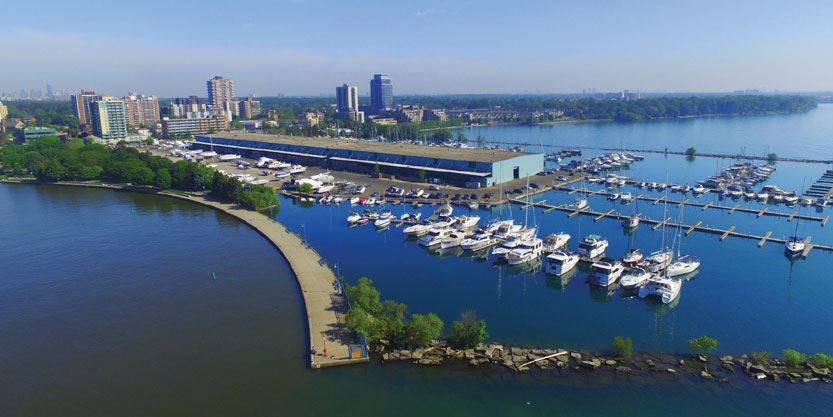 Port Credit is also renowned for hosting numerous festivals and events throughout the year, attracting thousands of visitors from all over. The Waterfront Festival takes place every summer and is a major highlight. This celebrated event features live music, food vendors, carnival games, and a stunning fireworks display over the lake, creating an unforgettable experience for attendees. Other annual festivals include the Canada Day celebration, the Southside Shuffle Blues & Jazz Festival, and the Port Credit In-Water Boat Show.
Appetite for culinary delights? Port Credit won't disappoint. The neighbourhood boasts a wide variety of dining options, ranging from cozy cafes to fine dining establishments. Local and international cuisines can be savoured here, offering something to satisfy every palate. Whether you're in the mood for fresh seafood, authentic Italian, delicious sushi, or simply casual pub fare, Port Credit has it all.
In addition to its artistic and culinary offerings, Port Credit Mississauga offers ample outdoor activities and recreation opportunities. The waterfront promenade offers a scenic pathway for jogging, cycling, or leisurely strolls. Several parks and green spaces provide a serene retreat for picnics, sports, or simply enjoying the outdoors. With its proximity to Lake Ontario, residents and visitors can also enjoy water-based activities such as sailing, paddle boarding, and kayaking.
Whether you're a resident or a visitor, there's always something new and exciting to discover in Port Credit. The community is continuously evolving, with new businesses and developments popping up regularly. The Port Credit Harbour Marina is one of the latest additions, providing a state-of-the-art facility for boaters and water enthusiasts.
Moreover, this Mississauga neighbourhood's rich history can be explored at the Bradley Museum, which provides a glimpse into life in the 1800s. The museum features two historic houses, a restored barn, and a recreated log cabin, providing an immersive educational experience for visitors of all ages.
Port Credit is also an ideal location for those seeking a convenient commute to Toronto. The neighbourhood has easy access to the QEW and Lakeshore Road, and the Port Credit GO Station provides a direct train route to downtown Toronto.
In conclusion, Port Credit offers an exceptional lifestyle experience that combines natural beauty, cultural richness, and a vibrant atmosphere. It's no wonder that the neighbourhood has become a highly sought-after destination for homebuyers, artists, and entrepreneurs. Whether you're looking for a weekend getaway or a permanent residence, Port Credit is the perfect place to call home.
Featured image by Canmenwalker – Own work