Buying your first home can be a daunting process, especially in a competitive real estate market like Ontario, Canada. With skyrocketing housing prices and limited inventory, it's crucial for first-time home buyers to be well-prepared before diving into the market. To help ease the process, here are 5 tips for first-time home buyers in Ontario.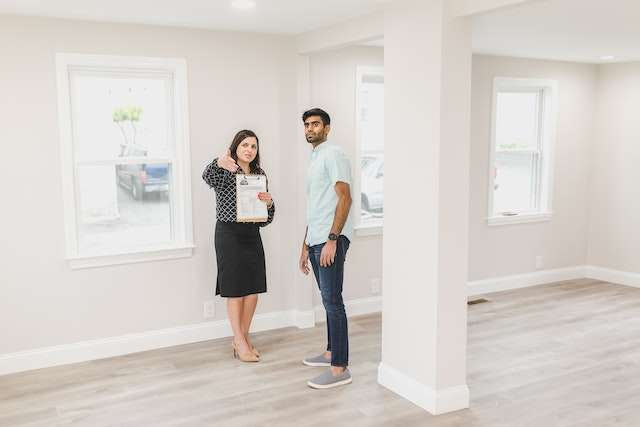 1. Determine your budget: Before you begin house hunting, it's essential to establish a realistic budget. Take into account your current financial situation, including your income, expenses, and any existing debts. Consulting with a financial advisor can be beneficial in determining how much you can afford to spend on a home. Keep in mind that in addition to the purchase price, there are closing costs, land transfer taxes, legal fees, and other expenses that should be factored into your budget.
2. Get pre-approved for a mortgage: Once you have a budget in mind, it's crucial to get pre-approved for a mortgage. This will give you a clear idea of how much a lender is willing to lend you and what interest rate you can secure. Having a pre-approval letter in hand also demonstrates to sellers that you're a serious buyer, giving you an edge over others in a competitive bidding situation.
3. Research neighbourhoods: Ontario offers a wide range of neighbourhoods, each with its own unique characteristics. Take the time to research different areas and consider factors such as proximity to work, schools, amenities, and future developments. It's also essential to consider the potential for property value appreciation in the neighbourhood you choose.
4. Understand the market: The real estate market in Ontario can be highly competitive, and being aware of market conditions is crucial. Keep track of housing trends, average prices in the areas you're interested in, and how long houses typically stay on the market. This knowledge will help you make informed decisions and negotiate effectively when the time comes.
5. Don't skip the home inspection: When you find a house that meets your criteria, it's essential to schedule a thorough home inspection by a licensed professional. A home inspection can uncover hidden issues that may not be apparent during a viewing, such as structural problems, plumbing or electrical issues, or the presence of mold. Understanding the true condition of the property can help you negotiate repairs or reconsider your offer if necessary.
Overall, buying your first home in Ontario can be a challenging yet rewarding experience. By following these tips, you'll be equipped with the knowledge and tools needed to navigate the market successfully.