Located in Ontario, Canada, Stratford is a small but vibrant town that serves as the home of the Stratford Shakespeare Festival, one of the most prestigious and acclaimed theatre festivals in the world. For theatre enthusiasts and art lovers, Stratford is an important pilgrimage destination, attracting thousands of visitors from around the world every year. But even for those who are not interested in theatre, Stratford offers a wealth of cultural and historical attractions that make it an ideal destination for a weekend getaway or a more extended vacation.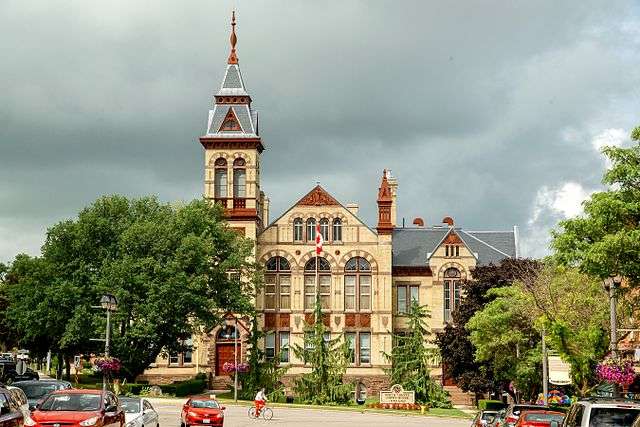 One of the most striking features of Stratford is its unique architecture, which blends old-world charm with modern amenities. The town center is filled with well-preserved Victorian and Edwardian buildings, many of which have been converted into shops, cafes, and restaurants. The town's parks and gardens also offer a peaceful respite from the hustle and bustle of daily life. For those who wish to explore Stratford's cultural heritage, there are a number of museums, galleries, and historical sites to visit, including the Stratford Perth Museum, which showcases the region's rich history and culture.
In addition to its cultural and historical attractions, Stratford is also known for its shopping and dining scene. Visitors can browse through a variety of unique boutiques, art galleries, and specialty shops and enjoy a meal or a snack at one of the town's many restaurants and cafes. The food scene in Stratford is awe-inspiring, with a variety of gourmet restaurants that showcase local ingredients and flavours.
Whether you are interested in theatre, history, or simply exploring a charming small town, Stratford is a must-visit destination. With its unique architecture, rich culture, and thriving arts scene, this town offers something for everyone.
Additionally, Stratford hosts a number of festivals and events throughout the year that showcases the town's vibrant arts and culture scene. The annual Stratford Summer Music Festival brings together musicians from around the world to perform in various venues throughout the town. The Stratford Blues and Ribfest attract music lovers and food enthusiasts alike with live blues performances and delicious barbecues. The Christmas season is also a special time in Stratford, Ontario, with festive events such as the Christmas Market and the Santa Claus Parade.
For outdoor enthusiasts, Stratford offers a variety of recreational activities. The Avon River, which runs through the town, is perfect for kayaking, canoeing, or paddleboarding. The nearby Stratford Country Club offers a challenging golf course surrounded by beautiful scenery. If you prefer hiking or biking, the extensive trail network in the surrounding area provides plenty of opportunities to explore the scenic countryside.
For those looking for a bit of relaxation, Stratford is home to several spas and wellness centers that offer a range of pampering treatments and services. Whether you are in need of a massage, a facial, or a yoga class, you can find it in Stratford.
With its mix of cultural attractions, outdoor activities, and charming ambiance, Stratford offers a unique and memorable experience. Whether you visit for a weekend getaway or plan a longer vacation, this small town in Ontario, Canada, is sure to captivate you with its beauty and charm.
Images by:
and of a cultural heritage site in Canada, number 12644 in the Canadian Register of Historic Places.